Full Mouth Reconstruction
When your smile is compromised in multiple ways, it's easy to feel discouraged and assume there is no hope for restored oral health.
What you need is a plan. A full mouth reconstruction by Dr. Steve Ollason can completely restore your smile and your quality of life.
New Mexico Smile Center in Albuquerque, NM, invites you to learn more...
Transforming Lives One Smile at a Time
Ready to Change Your Life?
Take the First Step with a Full Mouth Reconstruction Plan
A full mouth reconstruction treatment plan is your roadmap to a beautiful and functional smile. Our patients find it transformative. They can see from the start where they are going and how they will get there.
A Personalized Roadmap
If you face a variety of dental problems, it's important to start with a plan so that each step happens in the right order. Dr. Ollason at New Mexico Smile Center in Albuquerque, NM, is skilled at creating personalized plans that solve your dental issues efficiently and effectively.
Treat Multiple Issues
A full mouth reconstruction plan allows you to address multiple problems in a streamlined fashion. Dr. Ollason will design a plan to restore your mouth by addressing issues as varied as gum disease, misalignment, and missing teeth in the correct order so your results will be beautiful and long-lasting.
Better Quality of Life
Full mouth reconstruction focuses on improving the function of your mouth so that your daily activities such as eating and speaking are more comfortable. While treatment can span several weeks or months, the transformative results have the power to permanently enhance your life.
"Friendly, Knowledgeable, and Professional."
Dr. Ollason is a fantastic dentist and his staff are friendly, knowledgeable and professional. I can honestly say I look forward to going to the dentist and I now smile with confidence thanks to New Mexico Smile Center!
View More Google Reviews
The entire staff at this office is top notch! The quality of care that Dr. Ollason and his staff have for their patients is remarkable! I give my highest recommendation! I trust my dental care 100%! FIVE STARS!!!!!
View More Google Reviews
Discover What's Possible
At New Mexico Smile Center in Albuquerque
Because full mouth reconstruction is highly customized to individual needs, there's no standard procedure. Rather, the treatment is designed to resolve the problems you face in a streamlined, organized fashion. Popular procedures include:
Dental implants are titanium posts that are inserted into the jaw. Dental implants act as tooth roots and protect your jaw from deterioration while supporting a variety of restorations, including crowns, dental bridges, and full dentures.
All-on-4® is a revolutionary dental implant method that allows people who lack the bone density needed for traditional implants to restore their smile with a full denture using just four strategically placed implants.
Periodontal Care
Gum disease is a serious condition that damages the soft tissue in your mouth and eventually destroys the bone supporting your teeth, leading to tooth loss. An early step in full mouth reconstruction is treating this destructive disease.
Broken, decayed teeth are susceptible to further damage. A dental crown can strengthen and protect these fragile teeth to restore shape and function. Each crown is designed to look like a natural tooth.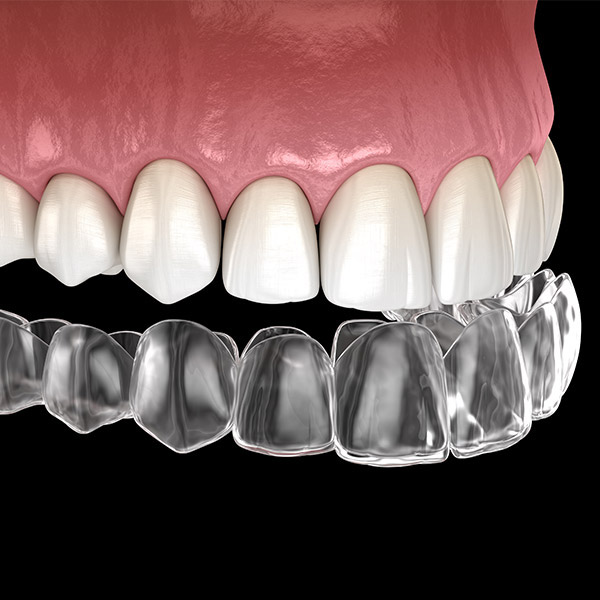 While full mouth reconstruction focuses on oral health and basic function for patients with severely compromised teeth and gums, some patients want Dr. Ollason to incorporate cosmetic dentistry treatments as well. Cosmetic dentistry typically includes treatments like veneers, Invisalign® invisible braces, and teeth whitening.